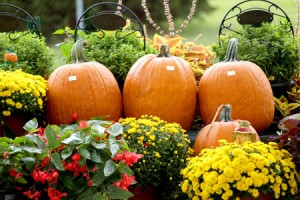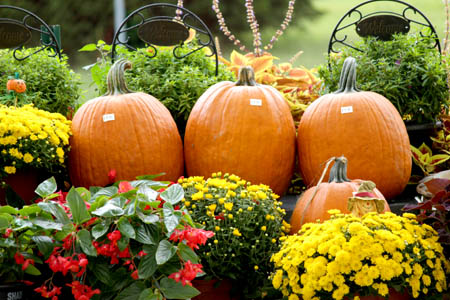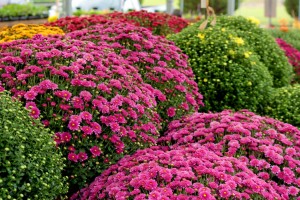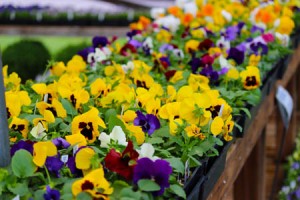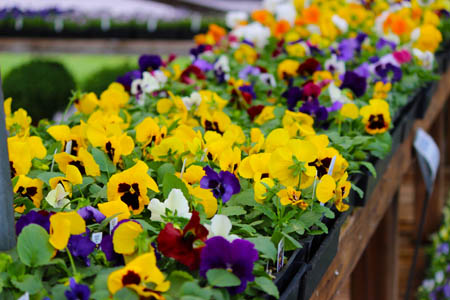 Pumpkins and Mums for Fall, Cool-Weather Plants for Winter
Autumn Decorations, Pumpkins, Mums & Cool Weather Plants
T he summer heat starts to withdraw and cooler nights set in; it's time to freshen up the tired looking summer plants and go for rustic colors to blend with the changing landscape.  You can achieve a quick-fix with our repotted 1 and 3 gallon size Lantanas which continue to flower the whole way through until frost or choose from the outstanding assortment of 6, 8 and the huge 12 inch deco mums in an array of colors on sale from early September to November.
We're renowned for having the biggest mums in town, at the cheapest price found! 
To help accent your fall display why not pick up a few pumpkins and gourds; we generally have very unusual heirloom varieties as well as regular Jack-o-Lanterns in many sizes available by mid-September.  Also check out some of the neat fall décor in the garden shop and add that extra touch to decorating.
Our eagerly anticipated 6 inch size Pansies and the much hardier 4 inch Violas start to make it onto the shelves by late September.  We grow an amazing color selection of Violas in 6 packs available by mid-October. These will flower the whole way through the winter months into early spring and look superb in mixed containers/baskets with Dusty Miller, Creeping Jenny, ornamental cabbage or kale and trailing ivies.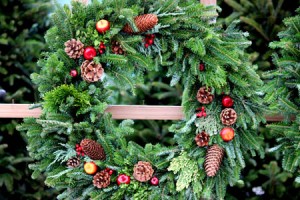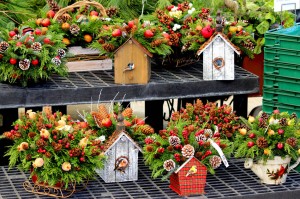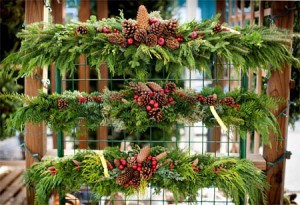 Fresh Wreaths and Beautiful Holiday Decorations
I t might sound a bit cliché but it's a fact that we are the only garden center in the area where all Christmas decorations are fresh and alive! We start taking orders for our beautiful, hand crafted Leyland-based wreaths with clumped Fraser fir, berried Juniper, Boxwood and Incense Cedar in November; each wreath hand spun and decorated the day before the specified customer pick up date. This has been a family tradition passed on for over 50 years and is very well fitted for this colonial town. Our 24 inch door size is by far the most popular, but we can make larger sizes for wider doors, barn gables and businesses.
We didn't stop there – we also offer mantle swags made with a mixture of fresh greens, table center pieces with or without candles and the newest product, our front porch festive planters that we can confidently say will stay fresh for 2 months after Christmas. Our experienced staff make these by arranging a tasteful selection of Cypress, Juniper, Fraser and Noble Fir boughs in soaked floral Oasis and you can choose to go with 'just the greens' or have it decorated.

Our freshly hand-made wreaths have become a Christmas tradition to residents of the Historic Triangle!