CRITTER CONTROL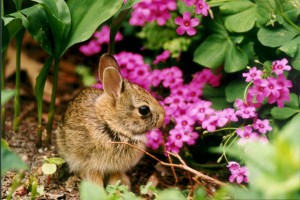 There is nothing worse than spending time and money getting your garden in pristine condition only to have deer or rabbit come in to eat your plants down to stumps and voles finish the decimation by eating the roots!  We hate to see our plants suffer too, that's why we stock these great repellant products:
PLANTSKYD The most effective deer and rabbit repellent on the market that, when applied will protect your plants for up to 90 days and stays effective even through the rain.  Made in the U.S.A – Swedish formula (pronounced 'plant-skid' — Swedish for 'plant-protection') OMRI Listed Organic Materials Review Institute safe for use in protecting fruit, vegetables and other food crops. Contains no synthetic additives, is non-toxic, and is not harmful to animals or the environment.  Considered the most cost-effective and environmentally safe animal repellent available.  It is available in granular, concentrate and RTU spray.
I MUST GARDEN Repellents
Mole & Vole repellent available in 10 lb granular bags and concentrate hose end sprayers. It is formulated using 20% Castor Oil formula with botanical oils for greater repellency. Safe to use around kids and pets! Long lasting protection up to 3 months!  Also available in ready-to-use spice sprays: Deer, Groundhog, Rabbit & Squirrel repellents.
ORGANIC DISEASE AND PEST CONTROL
OMRI Organic Certified Products
Homestead Garden Center encourages our customers to choose OMRI certified organic products over conventional harsh chemical based products found in the box stores. We offer many effective alternatives in soil, plant food, pesticides, fungicides, fertilizers and repellents.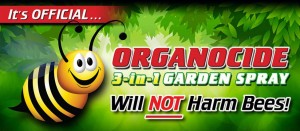 ORGANOCIDE  Made by Organic Laboratories, Organocide is a 3-in-1 Garden Spray, it works as a fungicide, insecticide, and miticide. Effective for use on all stages of small soft bodied insects including the eggs, larvae, and nymphs as well as listed fungal diseases. Safe to large and beneficial insects such as beetles, bees, butterflies and lady bugs. Organocide is formulated from all natural sesame and edible fish oils, for use in organic gardening but also safe to use around your children, pets and home. This product is available in concentrate or RTU spray.

GREENCURE fungicide is recommended for use on over 150 different flowers, trees, houseplants, fruits, vegetables, and turfs. Unlike other fungicides, GreenCure fungicide is not a toxic chemical. Its active ingredient, potassium bicarbonate, is commonly used in food products, but in this patented formula it is a highly effective, more sensible fungicide. It is safe for indoor use.  GreenCure® fungicide is OMRI Listed for Organic Use. It is available in concentrate and RTU spray.
PURE SPRAY GREEN
This product is a broad spectrum pest and disease control for farms, landscapes, and gardens, today's
clear choice is PureSpray Green. It's an organic (OMRI) all-in-one solution that works on flowers, fruits,
vegetables, shrubs and trees. Can be sprayed indoors and out and PureSpray Green is safe to use right up until the day of harvest. Feel good about PureSpray Green – it has been tested and used by professional farmers and growers worldwide. This product is available in concentrate or RTU sprayer.
SOILS AND FERTILIZERS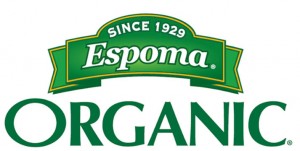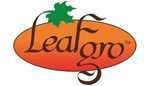 We carry Espoma brand organic potting soils for planting annuals, perennials, herbs, vegetables and containers available in 1 and 2 cubic foot size bags.  Our top selling soil is the organic recycled leaf compost in 1.5 cubic foot bags which has multi-purpose application uses.  It is not only an excellent soil conditioner for planting shrubs and trees but can be used to improve compact clay soil before planting and also top dress for reseeding lawns.  In our garden shop we can help you select the right fertilizer and/or organic supplement for your plants from the wide choice of Espoma "Tone" fertilizer products we offer.
HOMESTEAD GARDEN CENTER carries all your garden supply needs, including plant seeds, pots, organic fertilizers, disease and pest control products, gardening tools, clothing and equipment, garden-themed gifts and decor, birdseed and feeders, and much more!