A Homestead in the New World
History enthusiast Joel Patton always had a passionate interest in the ancestral migration of Ulster-Scots to the Virginia colony during the 18th Century. He subsequently visited the state several times on vacation with his sons, Jonathan and Andrew. It was on their travels in the summer of 2001 when they visited Colonial Williamsburg — and they decided that here was the place they would set up their New World "Homestead."
"No Regrets"
In July 2005, after a lengthy wait on immigration proceedings, all six members of the Patton family relocated to the United States from Northern Ireland (Ulster). Joel explains: "Moving to America from our small home town back in Ulster, where our family had lived for more than 300 years, was a real wrench, but we have no regrets."
The Pattons come to Williamsburg with a wealth of gardening knowledge under their belts having successfully operated a garden center back in their own country for 40 years.
Enthusiasts come for all their gardening needs
On January 1st, 2006 the Patton family opened the Ulster American Homestead Garden Center on a five acre site they purchased on Rochambeau Drive just west of Williamsburg. It was not long before the garden enthusiasts of the Historic Triangle began to make the new garden center a regular place to visit for all their gardening needs.
It became evident after five years in business that the Patton's expertise in growing plants, in particular annuals, perennials and herbs played a key part in the decision to create a nursery. When a suitable property in New Kent County was secured in the summer of 2011 the garden center embarked on a fall and spring growing program and increased their productions of plants in subsequent years.
Most Extensive Selection of Plants in the Williamsburg Area
Local gardening enthusiasts will tell you that Homestead Garden Center is renowned for carrying the most extensive selection of garden plants in the Williamsburg area — including some unique varieties they have grown in their own greenhouses.
The prices are more than reasonable, and the retail greenhouse is invariably alive with color, offering the largest display of spring and fall annuals and perennials to be found locally.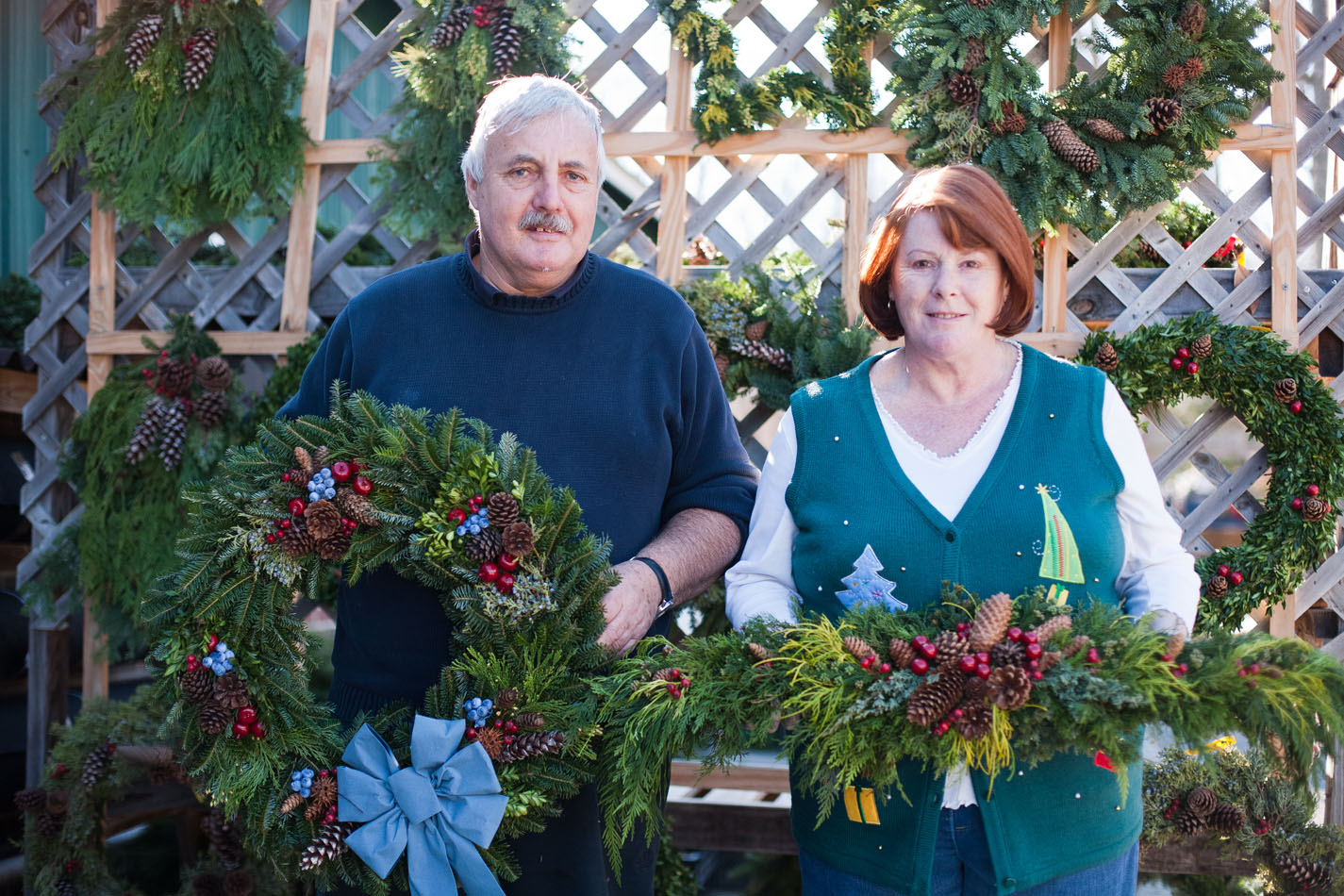 The Patton Family of Ulster American Homestead Garden Center, Williamsburg, Va.
Pride in Their Work is Evident
Visitors to Homestead Garden Center immediately notice that quality control, care and pride in presentation of their products are very much in evidence!The Ulster American Homestead Garden Center is open all year round and takes a particular pride in personal service and personal attention they provide for all their customers. The plants on offer are grown in their own nursery, or sourced from some of the best growers of shrubs, annuals, perennials, herbs and vegetables in the region.
The family's friendliness is their trademark at Homestead Garden Center. This family, whose historical background is firmly rooted in the Ulster-American connection, encapsulates this feeling with the description of their garden center as a place "Where Traditional Roots Grow!" Customers speak of a shopping experience reminiscent of a by-gone age. Carried home with their beautiful flowers, trees, shrubs and garden vegetables are fond memories of the helpful Homestead Garden Center staff with their unique Ulster accent and charm.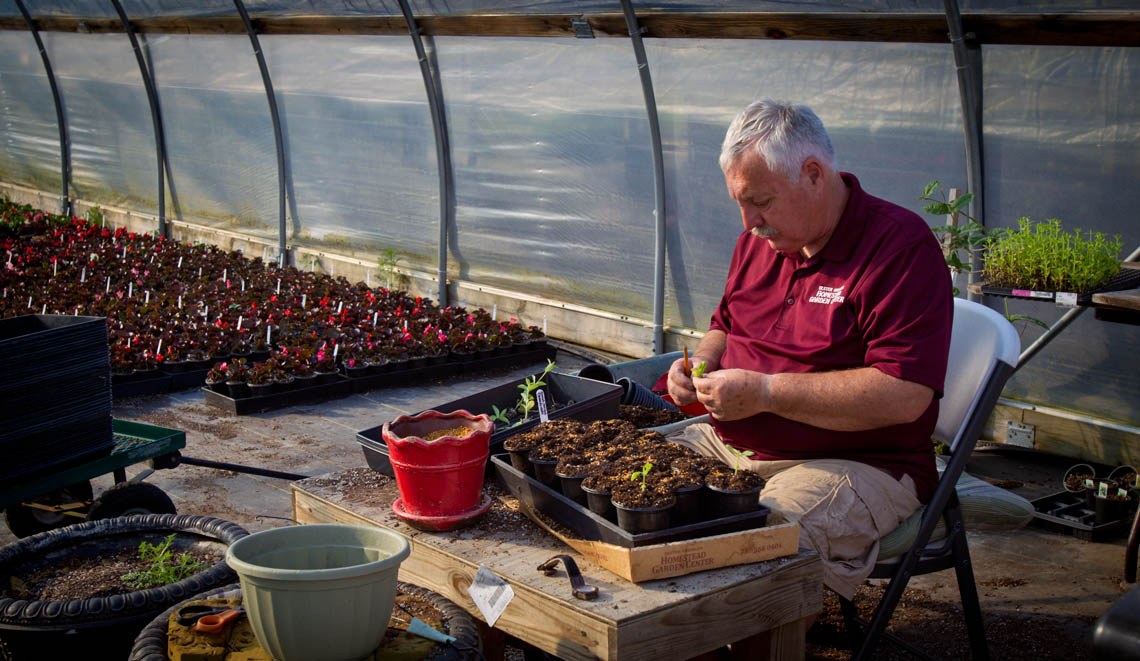 Joel Patton of Ulster American Homestead Garden Center